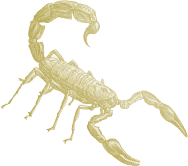 Brief Description
Dress like a butterfly and sting like a scorpion!" as Mohammed Ali never said about Jonathan Mayor - the forgotten Bollywood love-child of Hinge and Bracket, Kenneth Williams and Eddie Izzard.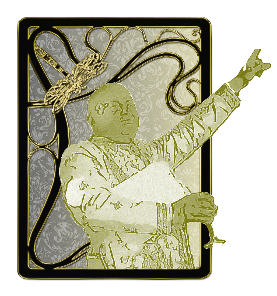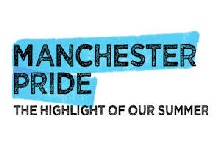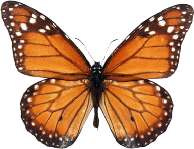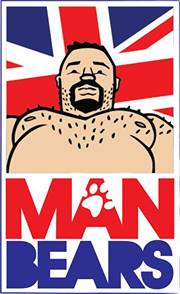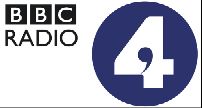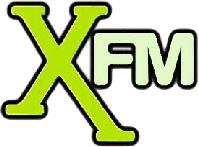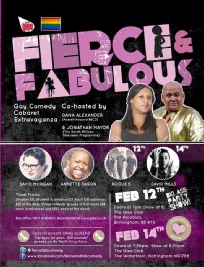 Biog
Jonathan Mayor is developing into a huge, huge cult. He is one of the finest comperes in the country, capable of settling even the rowdiest crowds with savage wit and a high octane stage presence. When Jonathan arrives, its showtime, engaging the audience both on and off-stage. He is one of the few acts who will not only perform when the stage lights are on, but also wander among the crowd, chatting and charming - truly "hosting" the night. It is this that has made him the most requested compere by audiences at many venues - including as a resident compere at Manchester's Frog and Bucket, where the list has included Johnny Vegas, Peter Kay, Dave Spikey and Steve Coogan. It also explains the huge variety of work he is asked to do across the country, including burlesque shows, cabaret nights, Pride festivals, biker festivals, corporate occasions, street theatre, gourmet nights at some of Manchester's top restaurants, balls, weddings, civil partnerships, birthday parties and poetry nights. Presenting experience includes The North West Comedy Awards 2006 alongside Bradley Walsh and in 2007 alongside Dave Spikey.
His work with the more alternative arts scenes have included numerous appearances at the Royal Vauxhall Tavern, Contact Theatre Manchester, Green Room theatre, Manchester, the Royal Exchange Theatre, Manchester, Apples and Snakes @ Battersea Arts Centre and queer performance art with "Mother's Ruin"
He is currently Sarah Millican's go-to host and support act, MC'ing her new material nights Sarah Millican and Friends and performing as warm-up man for her television series "The Sarah Millican Television Show"
As a headline act, Jonathan sets the stage alight with his razor sharp audience banter and stunning charisma. But don't be fooled by the glitter and glamour, underneath lies an intelligent line of socio-political humour, from a unique and fascinating perspective, He will reduce any audience to hysterics whether they are erudite, worthy, Radio 4 listeners or the drunkest Friday night crowd.
As half of "Bitch Goddesses", his hilarious cabaret performances and plays have become a fixture in the calendar of Manchester's Gay Village "A rip-roaring evening which kept a smile permanently fixed on everyone's faces....we can't wait for them to come back again." Realmanchester.com
He has also appeared regularly for Manchester Pride (in particular he hosts the Manchester Pride Candlelight AIDS Vigil every year - a dramatic departure from his comedy work) Europride, Glasgay Arts Festival, Homotopia Arts Festival, Queer Up North and Manchester/Leicester Comedy Festivals. He also hosts the annual Great British Bear Bash, Manchester Pride Games Dinner, has hosted a number of sporting events at Manchester Pride Games and the Gay Rugby World Cup (the Bingham Cup).
Jonathan has a lot of experience in compering a wide variety of events from Sport Aid to corporate dinners and cabaret shows.
Press
"a self-obsessed glittery queen with a larger than life personality who arrives on stage in a bamboozling mix of innuendo
- Manchester Evening News
"An incredible presence on the stage. Mesmerising to watch and an extremely articulate improviser. Fantastic." - XS Malarkey


"A true Diva of our times." - canal-street.co.uk
"bolshy but delightful" - Manchester Online
TV/Radio
BBC Radio 4 "Pick Up's" (Principal role)
Hollyoaks - July 06 (principal) – Channel 4
BBC's Malai Monologues – BBC?
XFM Manchester
Weblives - ITV.com



Corporate Testimonials
"Jonathan Mayor is a superb all round entertainer. Very funny, very charming and very professional. A Pleasure to deal with".
Lucy Raffery, Owl Event Management
"Oldham Community Health Services and Oldham Lesbian, Gay, Bisexual and Trans Forum run a programme of Special Community Awareness Events throughout the year including World AIDS Day, the International Day Against Homophobia (IDAHO) and Oldham Pride. Key to the success of these events has been the skill & professionalism of Jonathan Mayor in helping to draw in and maintain the interest of the public.
Jonathan's wit, humour and accessibility combined with his ability to communicate directly to people whether as part of a crowd or as a single individual has helped us to reach out to our local population and involve them in exploring sensitive subjects and issues.
Jonathan has hosted Oldham Pride events with his trademark elegance and panache. With Jonathan's involvement Oldham Pride has grown year-on-year and we look forward to continuing to work with Jonathan on many health events in the future."
Colin Avery - Oldham Community Health Services